Updates
Webinar April 30th: GE: Do Short Term Strategies Create Long Term Risks?

Please join IUE-CWA and the CtW Investment Group
General Electric: Do Short Term Strategies
Create Long Term Risks?
Friday, April 30, 2021
From 12:30 PM to 1:45 PM EDT
>>>Please register here<<<
Keynote Speaker: Senator Tammy Baldwin, WI
Panelists:
Adam Kaszynski, President of IUE-CWA Local 201 in Lynn, MA, will talk about outsourcing of GE manufacturing and the impact on workers.
Michael Varner, Director of Executive Pay Research, CtW Investment Group, will review CtW's call to vote against the GE Board's Compensation Committee and management's Say on Pay proposal.
Mark Dyen, Massachusetts 350.org, will discuss GE supply chain's impact on the environment.
Lori Wallach, Director of Public Citizen's Global Trade Watch, will describe how global trade and outsourcing impact the US economy.
Moderator:
Maureen O'Brien, Vice President and Corporate Governance Director, Segal Marco Advisors
Union Completes Negotiations for Internal CNC Training Program at GE – Vote at March 21 Membership Meeting
In-Plant Contract Prep Meetings Starting 1/17/23
Let's Get COLA Language Back in Our Contract - Flyer
YARD SIGNS AVAILABLE AT UNION HALL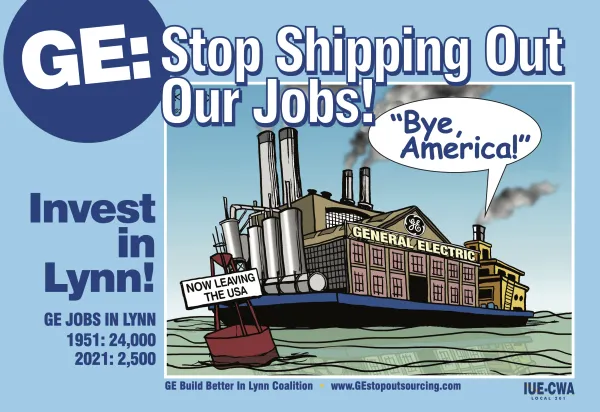 T-901 - Keep Good Jobs in Lynn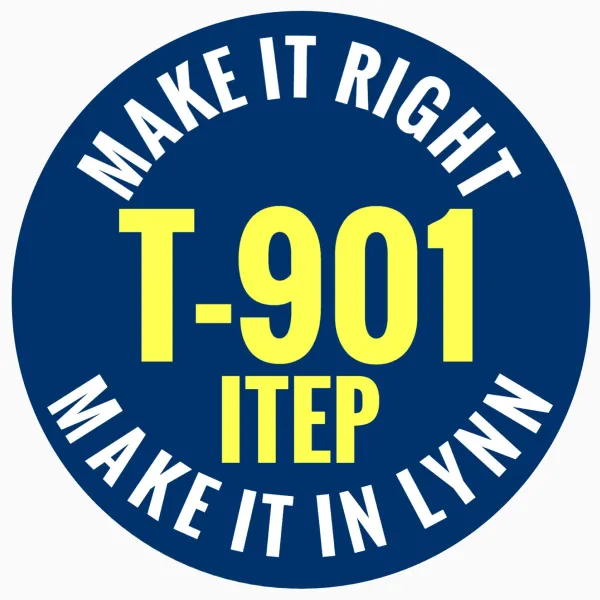 CLICK TO SIGN UP FOR 201 Email Updates
201 Text Msg Updates: Text "Local201" to (833) 436-1355. Once you receive the confirmation message reply with your name to receive periodic text message updates from Local 201.