Updates
Statement on Local 201 5S Campaign for Safety and Jobs

Official Statement on Local 201 5S Campaign for Safety and Jobs
3/31/20
IUE-CWA Local 201 considers our work manufacturing resources for the United States military to be an essential role.  However, the supply chain and the lives of workers are being jeopardized because we do not have the necessary supplies to keep our factory safe. We want to keep working, but we need some basic resources from GE to keep workers and the broader public safe. Our lives and those of our families and communities are essential.
If GE would clean up and sanitize the factory, we could start manufacturing the ventilators that so many hospitals and patients desperately need right now. We have the facilities and skills to assist in ventilator manufacturing and there are unemployed workers out there who could help us build them.
We are hopeful that if national GE leadership knew what was happening, they'd step in and take necessary action, but on the local level, it feels like plant management is turning a blind eye,
We've proposed a temporary increase in paid sick days so that people experiencing symptoms or suspect exposure will be able to stay home and not infect others, but the company is not listening,
 A high percentage of people with COVID-19 are asymptomatic, and asymptomatic people are reported to be twice as contagious. Suspicion of exposure should qualify you for sick time. Temporarily implementing an increase in sick time will give people the opportunity to recover from any symptoms or exposure that may be related to COVID-19, so that we can maintain our supply chain and the lives of workers.
GE posted revenues of over $95 billion in 2019, which should put GE in a position to provide the supplies, sanitization, and spacing policies needed to help reduce worker and public infection.  GE Aviation also recently announced 10 percent cuts and layoffs at highly skilled GE Aviation shops across the supply chain. Workers in GE's Union plants have the skills and capacity to help manufacture life-saving ventilators. This is a Global Pandemic that effects everyone and we want to help.
Workers at the GE Riverworks have launched a campaign called the "5S Pandemic Platform".
Supplies: GE should consistently provide soap, paper towels, gloves, sanitizing spray, and spray bottles.
Sanitization: GE should consistently clean all work surfaces between shifts.
Six feet: GE should adopt new approaches in the plant that facilitate as much social distancing for workers as possible.
Sick time: GE should temporarily increase earned sick time banks by 14 days for workers with potential COVID-19 symptoms or direct exposures, even if testing availability is limited or workers are awaiting results.
Serve the public: GE should improve sanitization at the facility and begin hiring currently unemployed workers to manufacture essential ventilators for medical purposes, along with continuing its work manufacturing for the U.S. military.
201 ABG Bargaining Committee and Avis Budget Group Reach Tentative Agreement (TA) - Ratification Vote on September 25th
The 24-Hour Strike is Over at Avis Budget. READ: Bargaining Update
Avis Budget Workers in Boston will STRIKE to protest UNFAIR LABOR PRACTICES on Friday September 1st!
National IUE-CWA GE Bargaining Committee Reaches TA with GE for 2-year Contract Extension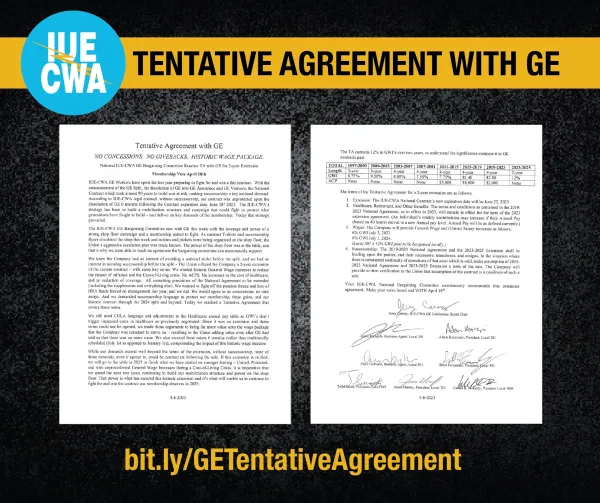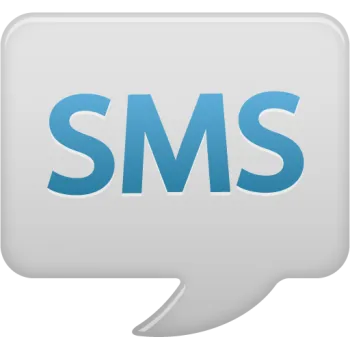 201 Text Msg Updates: Text "Local201" to (833) 436-1355. Once you receive the confirmation message reply with your name to receive periodic text message updates from Local 201.