Updates
In-Plant Contract Prep Meetings Starting 1/17/23
We will be holding in-plant contract prep meetings. See the schedule below for locations and times. All are welcome and encouraged to attend.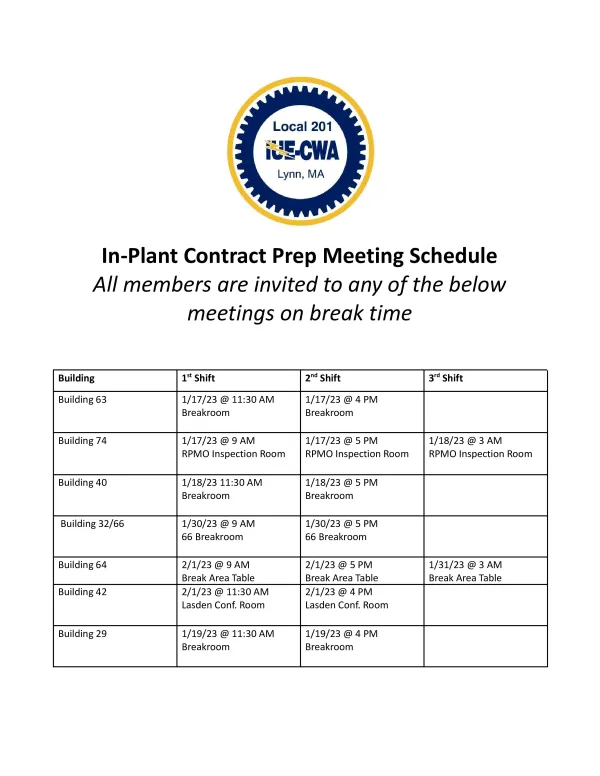 In-Plant Contract Prep Meetings Starting 1/17/23
Let's Get COLA Language Back in Our Contract - Flyer
Read: "GE Under Bipartisan Fire from Senators For Sending U.S. Defense Jobs Abroad"