Updates
A MESSAGE ON THE COVID-19 (CORONAVIRUS)
LOCAL 201 OFFICIAL NOTICE
A MESSAGE ON THE COVID-19 (CORONAVIRUS)
There are 108 cases of the Coronavirus in Massachusetts as of this morning. We are all aware of the situation and the world's reaction to the virus. The confusion associated with the pandemic is real and un-nerving to most of the population, as most have neither encountered a pandemic nor the actions associated with one.  We will keep the membership updated as the situation develops and when Companies respond to the Unions proposals.
Last Friday, IUE-CWA Local 201 submitted a request for information to employers of the five (5) bargaining units that we represent. The Information request contains twelve (12) questions, include Pandemic Protocols/ Processes and questions effecting bargaining unit workers at each site. The General Electric Company released two (2) communications yesterday. The information provided in the communications were updates on the COVID-19 pandemic and the developing course of action. We ask all our members to remember that this situation is evolving and that there are more questions than answers right now.
However, the Union has put out a clear position on first steps we are asking Companies to take.  We have submitted and explained our position and are waiting on response. 
Discipline: The Unions position is that no member should be disciplined for missing work due to issues related to the COVID-19 pandemic. 
Paid Sick Leave: We proposed Companies increase the amount of paid sick leave during this crisis.
NO PERSON SHOULD HAVE TO CHOOSE BETWEEN PAYING THEIR BILLS AND PUTTING THE PUBLIC AT RISK!
We are awaiting response from the Companies.  As of right now, we have no commitment from any Company on our proposals.  The best advice we can offer is to put the safety of yourself, your family, and your co-workers first.  If you or someone in your household shows symptoms, use your allotted paid time off to cover any absences.  If you are out of approved absence time, notify your supervisor and the Union immediately so we can advocate for you.  If you must miss work due to transportation, childcare, elder care, or any other issues related to the COVID-19 Pandemic, alert your supervisor and call the Union Hall 781-598-2760.  Should absences extend longer than your allotted time off, Companies will likely evaluate on a case by case basis, unless we are able to reach agreement on our reasonable proposals to protect all members.  The Union feels evaluating on a case by case basis leaves too much room for error, and is fighting for clear policies to protect the jobs and pay of all of our members.
The closing of schools in certain cities and towns has created a developing situation. The Union Hall has received multiple calls from members who do not have child-care and are struggling with the situation. Many of us also care for elderly family members.  The issue is magnified by the fact that members are concerned that disciplinary action may result from missing work due to transportation issues, child care issues, and illness in the household. The safest thing for Companies to do is encourage symptomatic employees, or those taking care of loved ones to stay home by approving absences and withholding discipline for members dealing with the fallout of the pandemic.
Text Updates: You can sign up for Text Updates from Local 201 by texting "Local201" to 555-888. 
Email updates: You can sign up for Email Updates at www.Local201.org
Adam Kaszynski, President                                Bill Maher, Business Agent                     Tom O'Shea, Vice President
VIDEO: IUE-CWA LOCAL 201 PRACTICE PICKET AT GE LYNN – MAY 1ST, 2023
IUE-CWA/GE National 2-Year Extension Ratified
National IUE-CWA GE Bargaining Committee Reaches TA with GE for 2-year Contract Extension
National IUE-CWA GE Bargaining Committee Reaches TA with GE for 2-year Contract Extension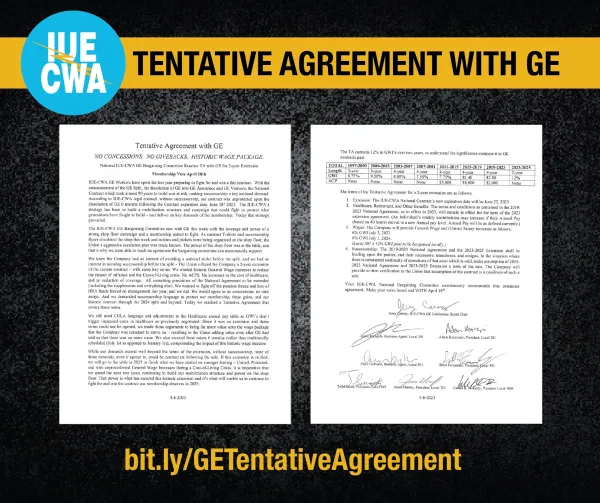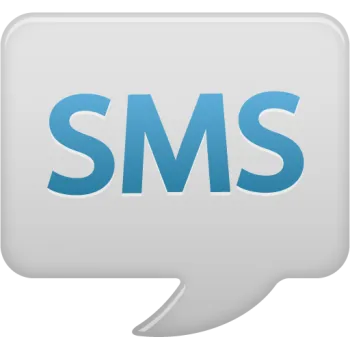 201 Text Msg Updates: Text "Local201" to (833) 436-1355. Once you receive the confirmation message reply with your name to receive periodic text message updates from Local 201.