Updates
Fill Out the Union's COVID-19 Survey ASAP!

Survey for ALL Local 201 Members at GE-Lynn Regarding COVID-19
www.surveymonkey.com/r/local201
April 5, 2020
Brothers and Sisters,
The Company has denied our request for a 2-week paid shut down.  We still feel this is necessary to protect members safety.  GE has also rejected our proposal to expand eligibility for paid quarantine leave for all who may need it.  They have rejected our proposal for an increased sick time bank of 14 days, and our proposal to reimburse sick time already used as a result of the global COVID-19 pandemic.  As of Thursday, April 2nd they have also denied a Step-2 grievance resulting from a safety incident in building 74 Friday March 27th.  We have requested an emergency Step 3 meeting on the grievance to take place in the next week.  Should the Union and Company fail to settle this Grievance we will be forced to put the Grievance in the "Strike Bank".  We are hoping the Company will settle the Grievance on the reasonable terms we are suggesting to protect the safety of the Membership. If we cannot settle, we may be forced to send you all a secret ballot at your home address, for a strike authorization vote.  If the membership votes in favor of strike authorization, we may request authorization from the CWA Executive Board – who have helped place the worlds attention this past week on our just and reasonable demands.   Should the Company refuse to settle the grievance we may be forced to ask for the support of the membership to authorize a strike.  We will keep you updated.
We tried to help them get in front of this, but they have fought us every step of the way.  Keep up the pressure on GE!
As you may of heard, this weekend some buildings will be "deep-cleaned". We have requested specific details on the methods of the cleaning and are awaiting response.  The Company also plans to institute temperature checks on Monday April 6th, with a full roll out reportedly starting on Wednesday April 8th.  The Company's position is that if you are sent home with a fever you must use personal illness time.  This is a contractual violation and we are pursuing a grievance.
We ask EVERY MEMBER of Local 201 at GE-Lynn please complete the survey at www.surveymonkey.com/r/local201
In Solidarity,
 - Local 201 E-Board -
Union Completes Negotiations for Internal CNC Training Program at GE – Vote at March 21 Membership Meeting
In-Plant Contract Prep Meetings Starting 1/17/23
Let's Get COLA Language Back in Our Contract - Flyer
YARD SIGNS AVAILABLE AT UNION HALL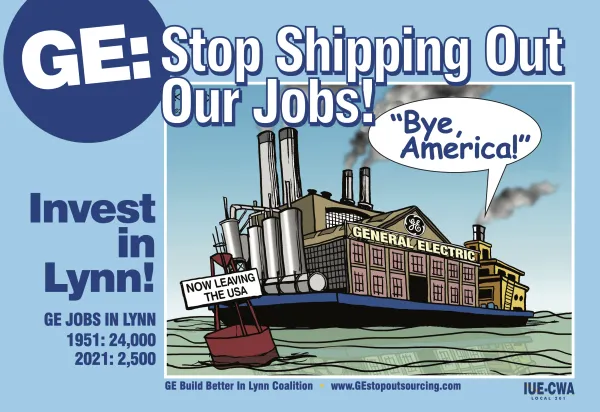 T-901 - Keep Good Jobs in Lynn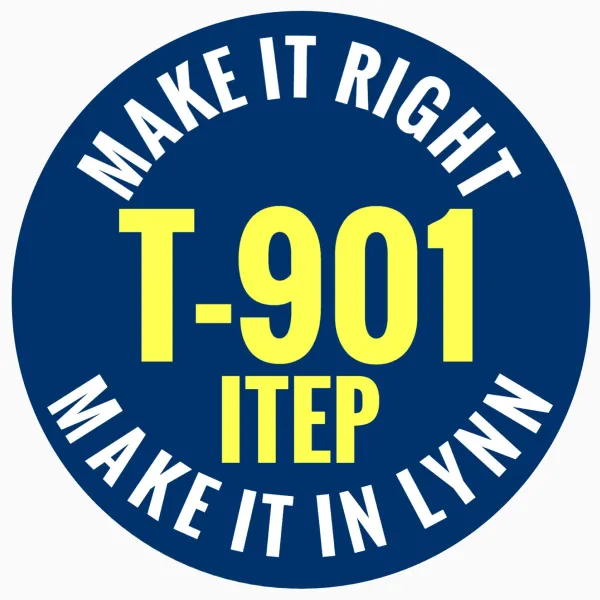 CLICK TO SIGN UP FOR 201 Email Updates
201 Text Msg Updates: Text "Local201" to (833) 436-1355. Once you receive the confirmation message reply with your name to receive periodic text message updates from Local 201.