Updates
April 8th Lunch Break Picket (6ft apart) IN-Plant at GE - Lynn

Social Distance Picket Line (6ft. Apart) inside the plant along the Western Avenue fence from building 29 to building 74
STAND-IN for Safety and Jobs
Wednesday, April 8th
on your lunch break (3:00am-3:18am, 11:42am-12:00pm, 7:00pm-7:18pm)

We will be lining up (6 feet apart) INSIDE the plant, against the fence looking out onto Western Avenue.  This will be a silent, non-moving picket.  We will remain inside the property this time. 

GE won't move on improving sick time. Or agree to building wide sanitization between the shifts. Or grant paid leave for all who need it, including those with underlying health conditions, immunocompromised individuals at home, and childcare issues. Asymptomatic people with Doctors notes requesting quarantine have reportedly been denied for paid quarantine leave. This failure to act has led us to request a paid 2-week shut down until all appropriate safety measures are in place and the projected peak of the virus passes over Massachusetts.  Paid shut down has been rejected by the Company.  We have yet to hear back on proposals to save jobs, improve cleaning, and build ventilators in the GE Union supply chain facing lay-offs.
We need your support to increase pressure on the Company to do the right thing. Signs will be distributed to hold along the fence. Stay 6 feet apart, don't come if you don't feel safe. If you suspect you have been sick or possibly exposed, please stay home. If you are in-plant but don't feel safe picketing, you may support the action by sitting in your vehicle and honking your car horn to support the picketers. Stay 6ft. apart or you will be respectfully asked to leave the action. 

We make 1st class engines. We demand 1st class safety.

In Solidarity,

- Local 201 E-Board - 
Other ways to get involved:
1. Fill out the Local 201 COVID-19 Survey for all members at GE - Lynn here. 
2. Sign the group safety grievance for all members at GE - Lynn here.
3. Join the Local 201 Text Update list by texting the phrase "local201" to 555-888.
Union Completes Negotiations for Internal CNC Training Program at GE – Vote at March 21 Membership Meeting
In-Plant Contract Prep Meetings Starting 1/17/23
Let's Get COLA Language Back in Our Contract - Flyer
YARD SIGNS AVAILABLE AT UNION HALL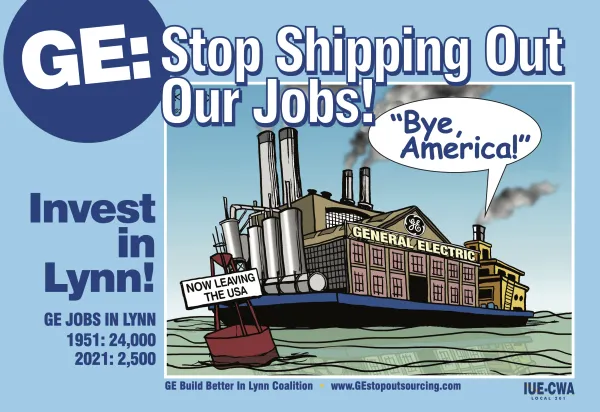 T-901 - Keep Good Jobs in Lynn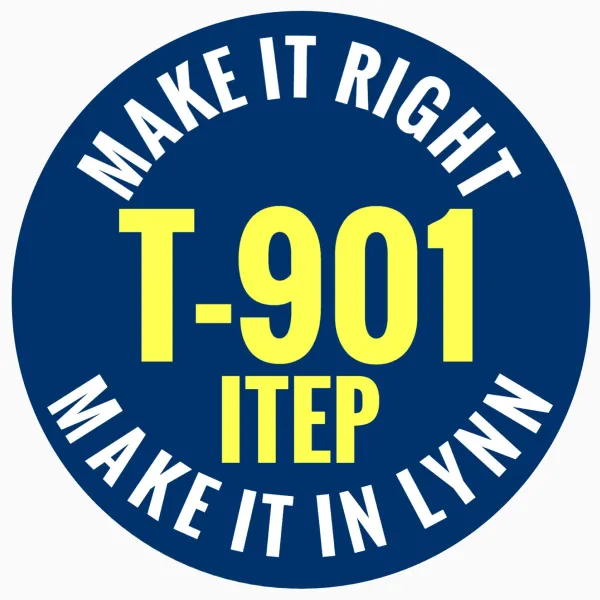 CLICK TO SIGN UP FOR 201 Email Updates
201 Text Msg Updates: Text "Local201" to (833) 436-1355. Once you receive the confirmation message reply with your name to receive periodic text message updates from Local 201.