Updates
Avis Budget Workers in Boston will STRIKE to protest UNFAIR LABOR PRACTICES on Friday September 1st!
¡Los trabajadores de Avis Budget en Boston irán a la HUELGA el viernes 1ro de septiembre para protestar contra las PRÁCTICAS LABORALES INJUSTAS!
Avis Budget Workers en Boston feront la GRÈVE pour protester les PRACTIQUES DE TRAVAIL INJUSTES vendredi le 1 septembre!
Avis Budget workers overwhelmingly vote to strike - 90% of you voted YES to striking on Friday September 1st. 
On Friday September 1st we will not work. We will sacrifice a days pay to stand up to the company for committing an UNFAIR LABOR PRACTICE—breaking the labor law that relates to negotiations. Stand in solidarity, follow the strike rules, and do not punch in or perform work for Avis Budget on September 1st. Probationary employees (less than 90 days on the job) are the only members who may report to work if currently scheduled. 
The members authorized the strike because the company has committed an UNFAIR LABOR PRACTICE in negotiations for a new contract.  We need the company to come back to cease its conduct that relates to the UNFAIR LABOR PRACTICE by having a representative present that has authority to make proposals on behalf of the employer at negotiations. 
Instead of reporting to work, to protest the employer UNFAIR LABOR PRACTICE, please join your coworkers at our picket line at 375 McClellan Highway in Boston outside Avis Budget Headquarters from 10 AM - 12 PM.
---
El viernes 1ro de septiembre no trabajaremos. Sacrificaremos el salario de un día para enfrentar a la empresa por estar cometiendo una PRÁCTICA LABORAL INJUSTA: violando la ley laboral relacionada con las negociaciones. Manténgase firme en solidaridad, siga las reglas de la huelga y no marque entrada ni realice trabajos para Avis Budget el 1ro de septiembre. Los empleados en período de prueba (menos de 90 días en el trabajo) son los únicos miembros que pueden presentarse a trabajar si están programados actualmente.
 La membresía ha autorizado la huelga porque la empresa ha cometido una PRÁCTICA LABORAL INJUSTA en las negociaciones para un nuevo contrato. Necesitamos que la empresa, nuevamente, cese su conducta parecida a PRÁCTICAS LABORALES INJUSTAS teniendo presente un representante que tenga la autoridad para hacer propuestas en nombre del empleador en las negociaciones.
Para protestar contra las PRÁCTICAS LABORALES INJUSTAS del empleador en lugar de presentarse a trabajar, únase a sus compañeros de trabajo en nuestro piquete en 375 McClellan Highway en Boston, afuera de la sede de Avis Budget, de 10 am hasta el mediodía.
---
Ce vendredi, le 1 septembre, nous ne travaillions pas. Volontairement nous perdrons la salaire d'un jour pour que tenir tête à la société et sa PRACTIQUE DE TRAVAIL INJUSTE—sa violation du loi du travail qui concerne la négotiation. Soyons solidaires, suivons les règles de la grève, et ne pointons pas au travail chez Avis Budget le 1 septembre. Salariés probatoires (employés moins que 90 jours) sont les seules membres qui peuvent se présenter au travail si l'on est actuellement prévu.
Les membres ont authorisé la grève parce que la société s'est engagée en une PRACTIQUE DE TRAVAIL INJUSTE en les négotiations pour un nouveau contrat. Il nous faut que la société revienne et cesse sa conduite qui concerne la PRACTIQUE DE TRAVAIL INJUSTE en n'ayant pas de représentant présent qui a l'authorité de faire des propositions au nom de l'employeur aux négotiations.
Au lieu de se présenter au travail, à protester la PRACTIQUE DE TRAVAIL INJUSTE de l'employeur, veuillez joindre vos collègues à la ligne de piquetage à 375 McClellan Highway en Boston devant les Q-G d'Avis Budget de 10h00 jusqu'à midi.
Local 201/Avis Budget Contract has been RATIFIED - 9/25/23
201 ABG Bargaining Committee and Avis Budget Group Reach Tentative Agreement (TA) - Ratification Vote on September 25th
The 24-Hour Strike is Over at Avis Budget. READ: Bargaining Update
National IUE-CWA GE Bargaining Committee Reaches TA with GE for 2-year Contract Extension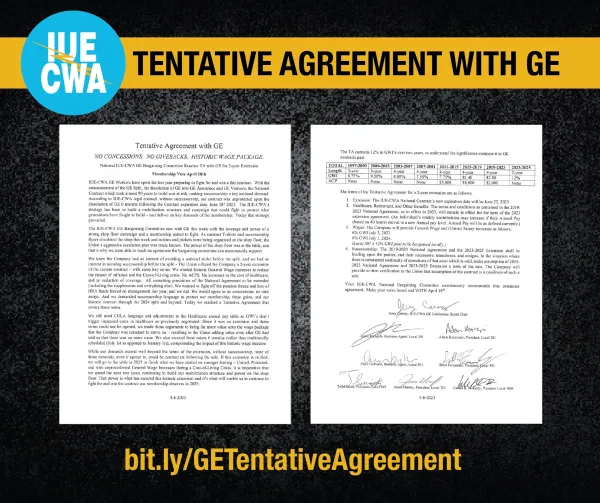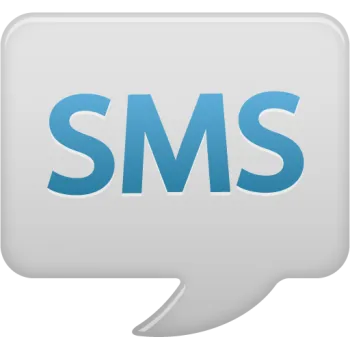 201 Text Msg Updates: Text "Local201" to (833) 436-1355. Once you receive the confirmation message reply with your name to receive periodic text message updates from Local 201.