Updates
November 21st Membership Meeting, Hybrid (Zoom & in-person) - Pre-Register to Attend on Zoom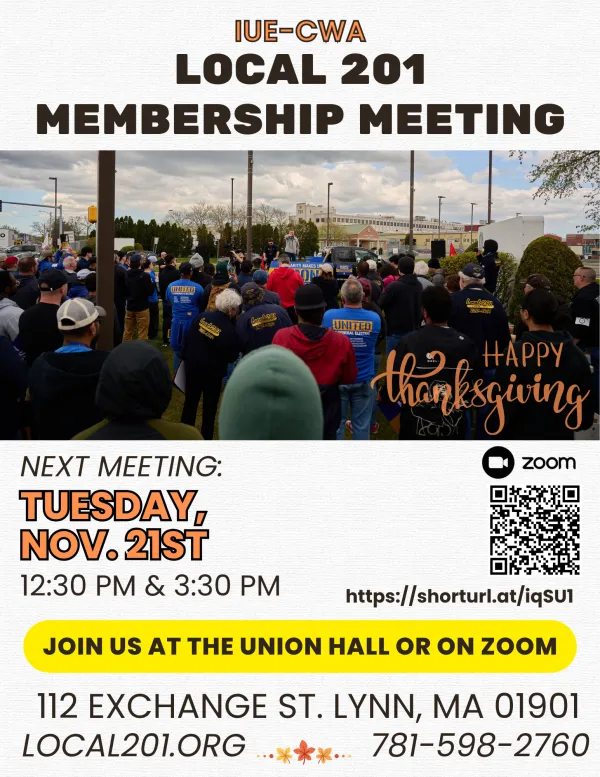 If you will be attending the November 21st Hybrid Membership Meeting via Zoomyou must pre-register before the meeting: PRE-REGISTER HERE.
🡺Translation is only available for in-person meetings at the moment.🡸
🡺Please give two weeks notice if you need translation.🡸
🡺Por favor, avisa con dos semanas de antelación si necesitas traducción.🡸 
🡺Traducción solo está disponible para reuniones en persona en este momento.🡸 
How Zoom will work: If you cannot attend a membership meeting in person, you can pre-register for a zoom link to the meeting. In order to receive the link you will need to provide a Name, email address and an SSO (GE) or Worksite (Non GE). Download the zoom app on your smart phone, computer, or tablet. If there is any issue verifying membership, you may be pulled aside into a "breakout room" by the admin or Sgt. At Arms to verify membership. 
You must pre-register to attend the meeting on Zoom. Once you register a meeting link will be sent immediately to your email.  You will access the zoom meeting link from your personal email inbox.
Voting in a Hybrid Meeting: Voice Vote: Yea or Nay (zoom "raise hand" button or dial *9, in person raise hand). Most votes are done by "Voice Vote". Poll Vote: If the vote of the body is unclear or to close to call by voice vote, a motion may be made to call a poll vote (zoom votes on poll, in person raises hands).
The monthly Membership Meeting will be in-person at the union hall, and on zoom November 21st, at 12:30pm and 3:30pm. 
201 Parking Map: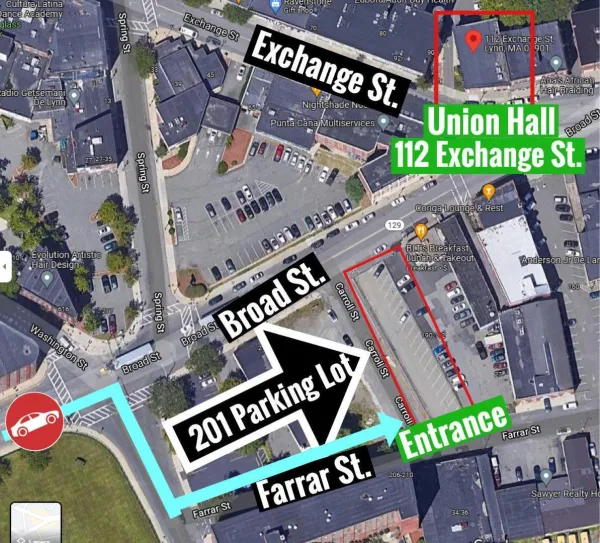 Local 201 Holiday Events - You're Invited
Local 201 General Election Official Results
Local 201 Officer Election - 10/24/23 - View a list of candidates, polling locations, and more